What is the need? Bringing the value of our technology to the world (1) - Small tomatoes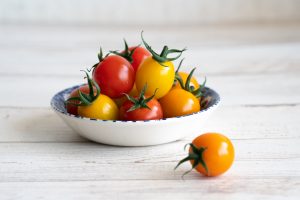 Our mission is to meet the needs of the world with technology.
Consumers want to buy a better product at a lower price.
Farmers' needs are for more yield, better taste and better prices.
Our technology is not based on the conventional stress of water restriction to increase the sugar content of various small tomatoes.
In the past, the technology used to produce small tomatoes with high sugar content using medium sized tomatoes, which limited the variety of tomatoes that could be produced with high sugar content.
Therefore, small tomatoes are often micro tomatoes.
With our technology, small tomatoes can be grown at the size of small tomatoes because they are not water stressed.
This means that we can improve the sugar content and functionality of many different varieties of cherry tomatoes.