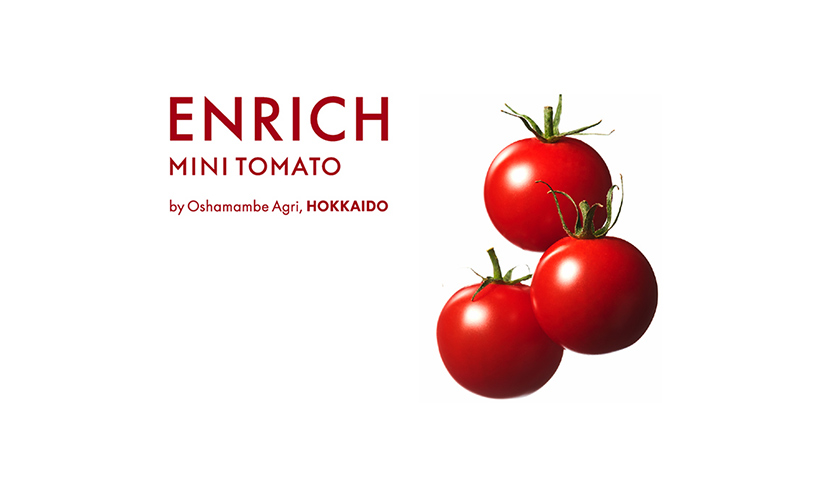 Ai-Rich farming method introduction example: osyamanbe Agri Co., Ltd. Cultivating Functional Tomatoes with PLS, Aiming to Create Local Communities through Sales.
Background to the introduction.
In 2015, Tokyo University of Science and the City of Osyamanbe signed a "Comprehensive Cooperation Agreement on Regional Revitalization between the City of Osyamanbe and Tokyo University of Science" with the goal of regional revitalization that makes the most of Osyamanbe's unique characteristics. 
Following this agreement, the Cabinet Office approved a "regional development project" in late 2015 aimed at an "advanced agribusiness project for the use of renewable energy through cooperation between the city and Tokyo University of Science," and in 2017 osyamanbe Agri Co. 
Our Ai-Rich cultivation method, which has advanced technology to support cultivation, was introduced as a cultivation method that makes the most of the characteristics of Osyamanbe City. 
With our alkaline farming method (patent pending), It is possible to cultivate tomatoes using clam shells, which are a specialty of the city of osyamanbe, as a medium, and local people with no agricultural experience are taking the lead in cultivating these tomatoes to ensure stable production of small tomatoes with high sugar content and rich flavor.
(Local development website: http: //osyamanbe.jp/ ) 
Effects of the introduction. (1)
When osyamanbe Agri Co, Ltd. started its business as a local development project, it was necessary to build greenhouses, grow, harvest and sell the tomatoes, but most of the employees had no experience in farming.
However, since the first year of cultivation, we have been able to grow good quality tomatoes and have started selling them through different channels. 
Since the Ai-Rich farming method is used to manage water, which is considered to be particularly difficult, we are able to produce high-sugar tomatoes with good taste all year round, and our 100% juice, which is sold as a processed tomato product, is also highly evaluated. 
Our product continues to be purchased by retailers and restaurants, including convenience stores in Hokkaido. In the second half of 2018, one more large house, 100 meters long, will be constructed next to the first one, and the expansion of the local development project is underway.
Ⅱ Effects of the introduction. (2)
The brand tomato "Ai-Rich Mini Tomato" produced by osyamanbe Agri Co., Ltd. received the "Data Premium No. 1 Rating Certification" in a comparative test by the Japan Research Organization.
(CNET Japan HP https://japan.cnet.com/release/30424142/) 
Ⅱ Effects of the introduction. (3) 
Hokkaido Television Broadcasting Corporation featured the secret behind the delicious taste of ENRICH MINI TOMATO from osyamanbe Agri Co.
Osyamanbe Agri Co., Ltd. is an affiliate of Plant Life Systems Co., Ltd. and the "ENRICH MINI TOMATO" is grown using our technology.
(Hokkaido Television Broadcasting Corporation HP https://www.htb.co.jp/ichimoni/oadigest/20200222/060425/index.html )