Support for beginners with innovative technologies that overturn the conventional knowledge of agriculture.
With the aging of the farming workforce, the shortage of labour and the decrease in farmland, Plant Life Systems (PLS) is making agriculture a more attractive industry.
 
PLS has developed a highly profitable agricultural support system that improves crop quality and yield.
This solves the problems of "unprofitability" and "inadequate technology", and facilitates the entry of novices to the agricultural business.
The three essential elements of a farming business are cultivation, management and sales skills.
Our agricultural support system brings together all this know-how.
We offer a system that allows farming without the agricultural technology that is supposedly difficult to acquire.
Tomatoes, for example, can be expected to generate significant profits by improving functionality, taste, yield and quality.
The "AI-RICH" farming method, which is a combination of the irrigation control operation system "minoRich" developed by PLS, alkaline medium and nutrient solution, has made it possible for inexperienced farmers to grow crops. (This method is based on the "know-how for coral sand and gravel farming" researched by Prof. Kazushige Nakabayashi of Meiji University, using coral sand medium and alkaline medium)
In addition, in collaboration with a university, we discovered a mechanism to improve the sugar content and functionality of tomatoes and a method to control the environment by simply pressing the switch.
Therefore, we have managed to grow cherry tomatoes with remarkably high sugar content, good quality, and important quantity.
Experiments with about 40 varieties have been completed.
Thanks to this technology, we are now able to offer tomatoes with improved quality and higher sugar content to meet the needs of our customers.
In terms of environmental safety, we use JAS organic insecticides, which means that we do not use unnecessary insecticides, but maximize the natural powers of the plant to prevent disease.
Furthermore, it will be possible to customize the product according to the customer's wishes, e.g. tomatoes with adjusted acidity and sweetness.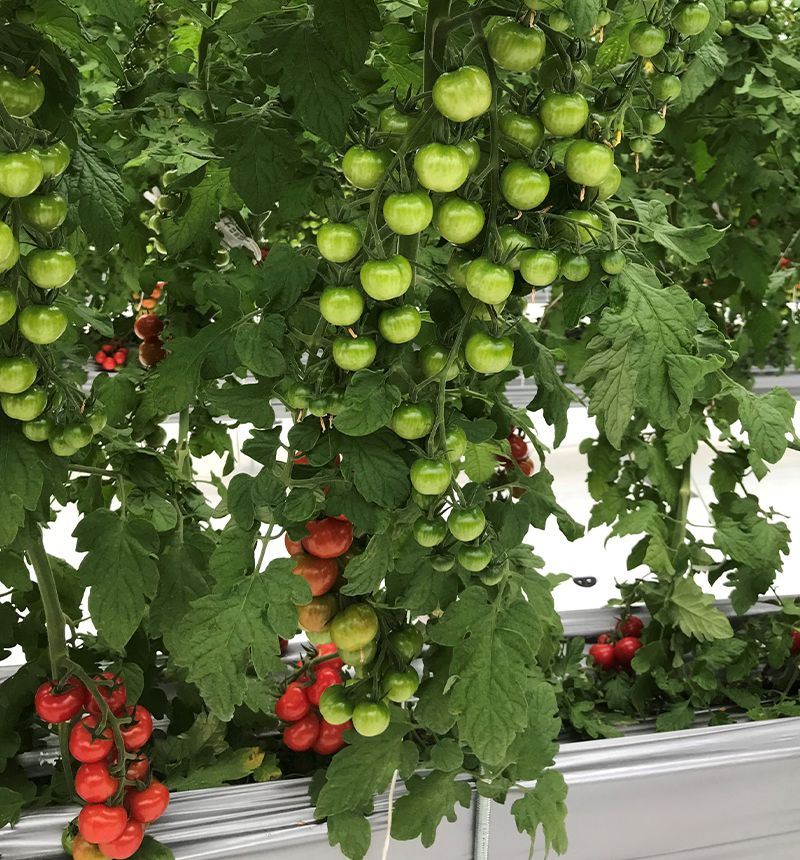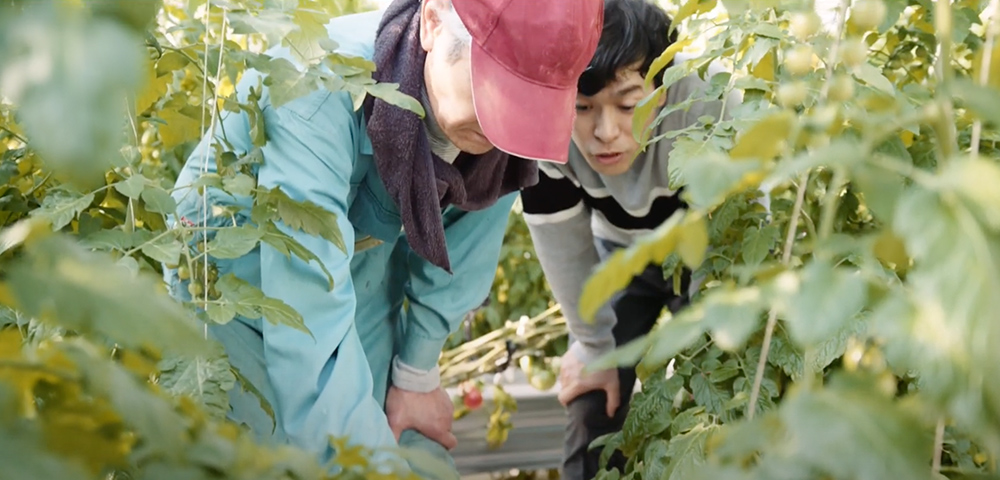 Combination of IoT system and special cultivation medium significantly increases profits.
What is minoRich?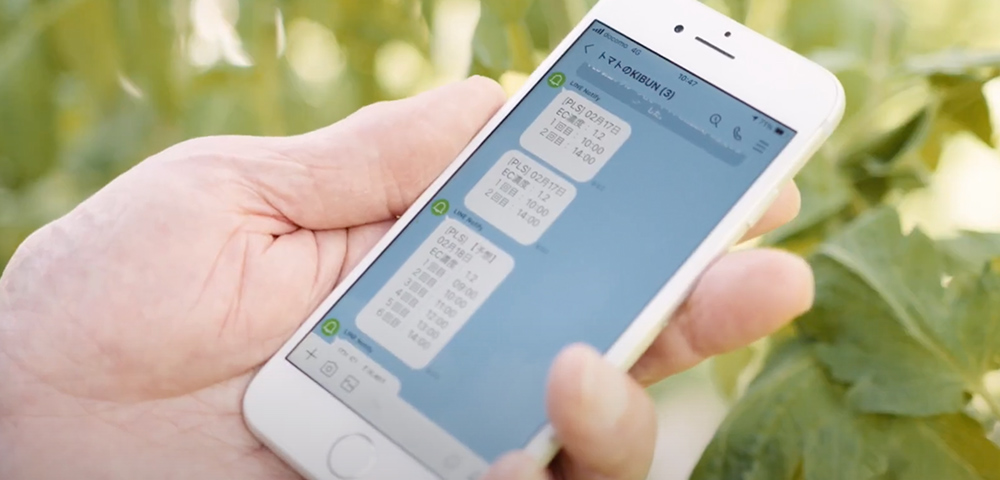 This is a tomato cultivation support system originally developed by PLS.
Sensors monitor the state of tomatoes and other plants.
Genetic analysis and other experiments have led to an optimal cultivation know-how. Using this know-how, "minoRich" displays on the screen of the operator's smartphone only those operations that are necessary to increase yield and sugar content. The data transmission method is independent of high-speed infrastructure and allows for low-cost and stable data linkage (patent number: 2019-050820). The system has been developed for use in areas where agricultural land is vulnerable to communication infrastructures and for use abroad.
In addition to tomatoes, we also develop various cultivation series such as melon, watermelon, strawberry and tea.
About AI-RICH Farming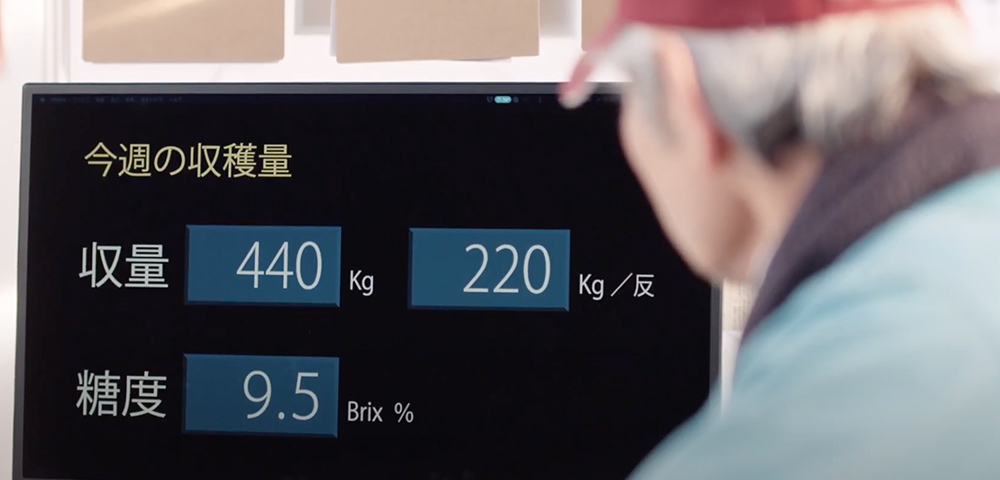 It is an agricultural method that combines AI with the unique PLS sensor system to accurately predict the growth status of crops, making both people and crops richer ( AI-RICH ).
Based on the knowledge for coral gravel cultivation * 1 developed by Meiji University, we have independently developed a cultivation method that anyone can cultivate by combining an alkaline medium and a nutrient solution.
This special medium, in combination with the "minoRich" system, has resulted in improved sugar content, quality and yield.
This has enabled the cultivation of high value-added crops and a significant increase in profits.
1 We have received permission from Meiji University and Takano Co, Ltd. to use the technique developed by Dr. Kazushige Nakabayashi, Faculty of Agriculture, Meiji University, for application to the coral sand and gravel cultivation method of Meiji University, as well as to use the technique in the cultivation method via our irrigation control system.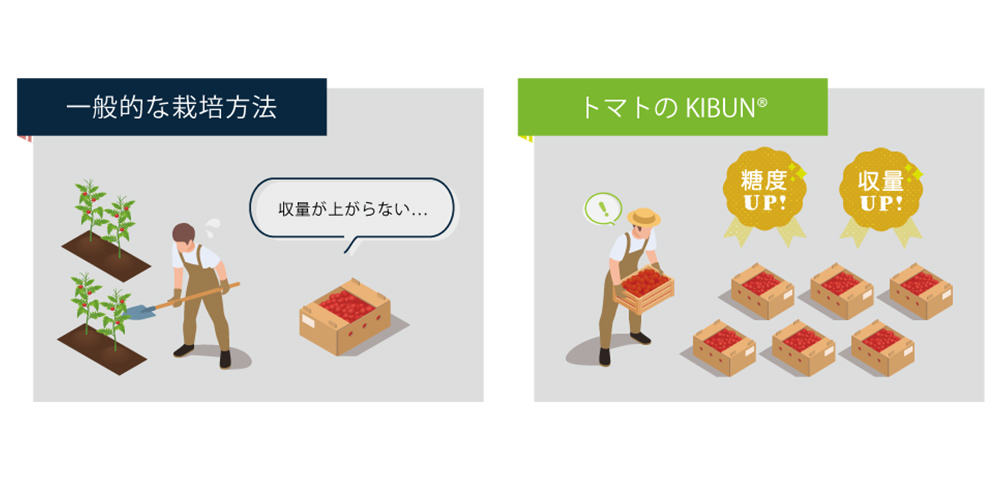 Comparison with conventional farming.
Environmentally friendly! No media waste when changing cropping patterns!.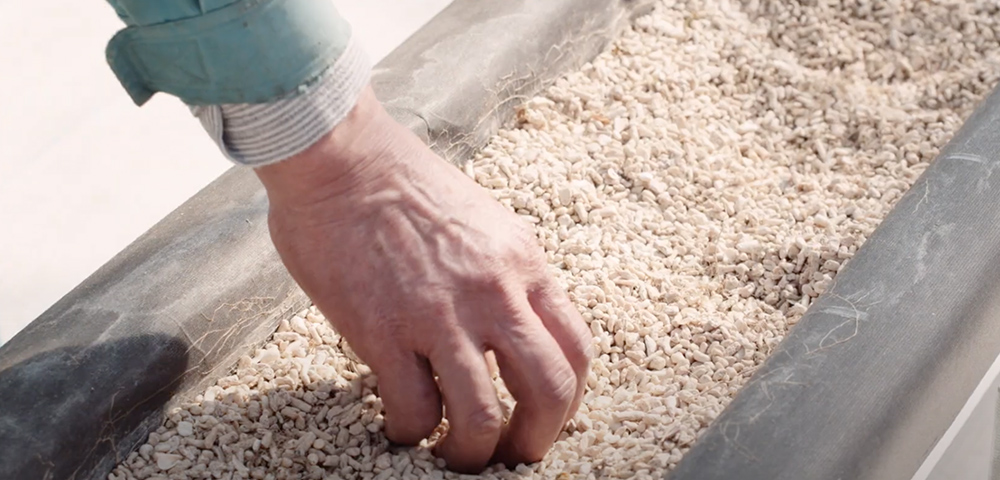 The "AI-RICH Farming Method" uses fossil coral as a growing medium instead of soil to create an alkaline environment.
The advantage of coral sand is that it can be reused for many years, whereas coconut shells, rockwool, and other materials that have been used in place of soil in recent years are discarded when cultivation changes. 
It is environmentally friendly, reduces the need for replacement, simplifies the installation process and reduces costs.
Since PLS irrigation is a recirculation system and not a flushing system, the available water is used optimally.
The porous material also allows for longer intervals between irrigations. It is also expected to reduce diseases of the root system due to its antibacterial effect.
In anticipation of the spread of sustainable farming methods using coral sand, PLS is conducting research on media other than coral sand.