About Us
Our Mission
We provide systems which help to increase production yield and improve quality for highly profitable agriculture business.Our systems enhance cultivation effects in any type of horticultural facilities such as "environmentally controlled facilities" or "economical greenhouses".
Environmental sensors in the facilities to measure values such as solar radiation and EC concentration.
Accumulated data sent to the data center is utilized for crop growth prediction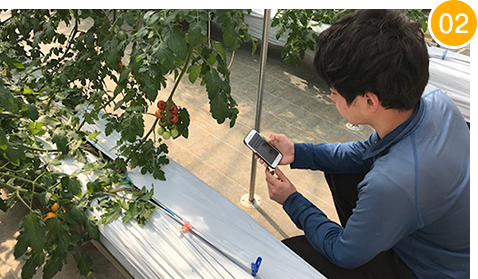 The business model is based on MBD method used in automotive controlling systems. Use the environmental information sent from the sensors to simulate the plant growth on computer and displays directions on PC or mobile devices.
Sensor to monitor crops in field
Application of various IoT technologies in agriculture has begun.
Although accurate prediction of the growth condition plays an important role, the conventional system equipment with various types of sensors requires high initial investment cost. Plant Life System (PLS) made it possible to reduce the initial cost by including the sensor fee into the system license fee. Accumulated data sent to the data center is utilized or crop growth prediction.The growth and condition of crops perceived by experienced farmers, by their five senses, can now be perceived by our PLS cultivation support our system to constantly collect data required to grow high quality vegetables.
Predictive Control Program to automatically setup efficient growth simulation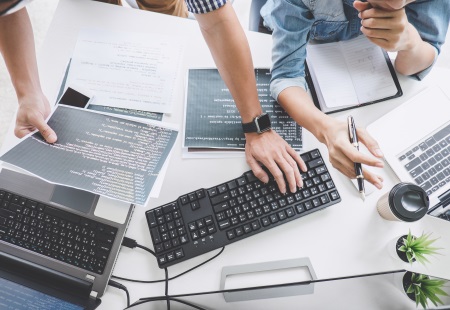 ● Developed Predictive Control Program by combining "long years of experience" and "latest ICT technology"
● Created cultivation algorithm for each type of crop, suitable for each environment and region.
Our company developed our original vegetable cultivation program by combining know-how of experienced farmers to grow high quality vegetables, and predictive control technology used in automotive development process. Based on this program, we have added regional/climate conditions and created cultivation algorithm to grow higher quality vegetables.This cultivation algorithm predicts plants growth and send direction to users.
Using environmentally friendly power saving system as IoT communication method
● Power saving system which can be used under minimum communication line.
● Small solar power panel is enough to operate, in areas with restricted electricity.
Most of the IoT agriculture system send vast amount of data to cloud system thus needing high speed communication line and electricity.PLS cultivation support system sends limited amount of data only, which makes it possible to operate by using small solar panels in areas without electricity or in developing countries.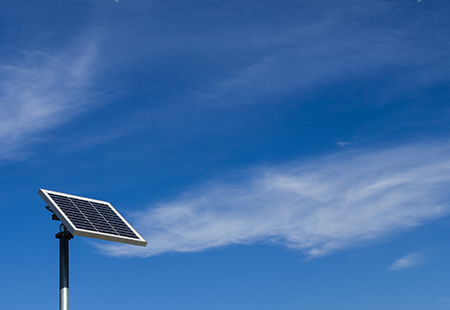 Increase revenue by combining IoT system and our unique medium
PLS IoT system, using its unique medium (patent pending), changes traditional agricultural theory, and makes it possible to improve both quality and production yield (example in tomato) to increase revenue.
What is Our system?
Productivity improvement software for mini tomato which finds out when/what needs to be done to grow high quality tomatoes/ to improve production yield and displays it on the screen (PC/mobile devices). Our software for other fruit/vegetables are currently under development.
Our system cultivation is based on PLS proprietary "AI-RICH agricultural method"(patented).
What is "AI-RICH agricultural method"?
AI-RICH agricultural method is PLS's proprietary method:
-Using Artificial Intelligence〔AI〕to make both people and agricultural products 〔RICH〕.
-Using Plant Life System's software with [IoT x Alkaline medium] to cultivate value-added products.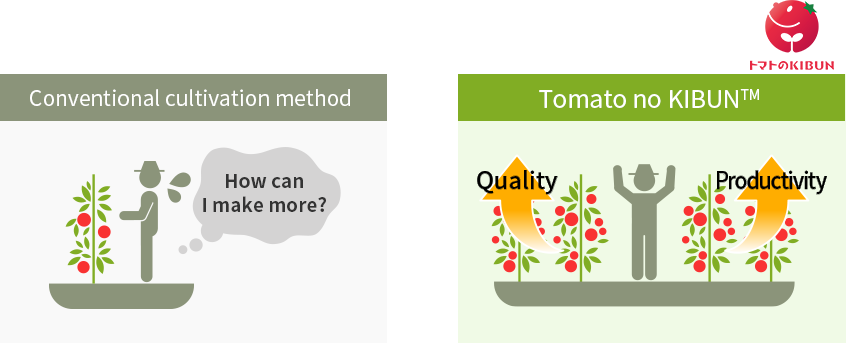 Company Information
Company Name

Plant Life Systems Co., Ltd.

Established

October 2014

Capital

¥351million

President & CEO

Takayuki Matsuoka

Head Office

Shin-Yokohama Union Building Annex 5F, 3-24-5 Shin-Yokohama,
Kohoku-ku, Kanagawa 222-0033, Japan

Tel

+81-45-565-9592

Email

support@plantlife.jp

Development farm

Toyota city, Aichi

Our Business

Sales and Development of agricultural production support technology using
Model-Based Development.

Corporation lawyer